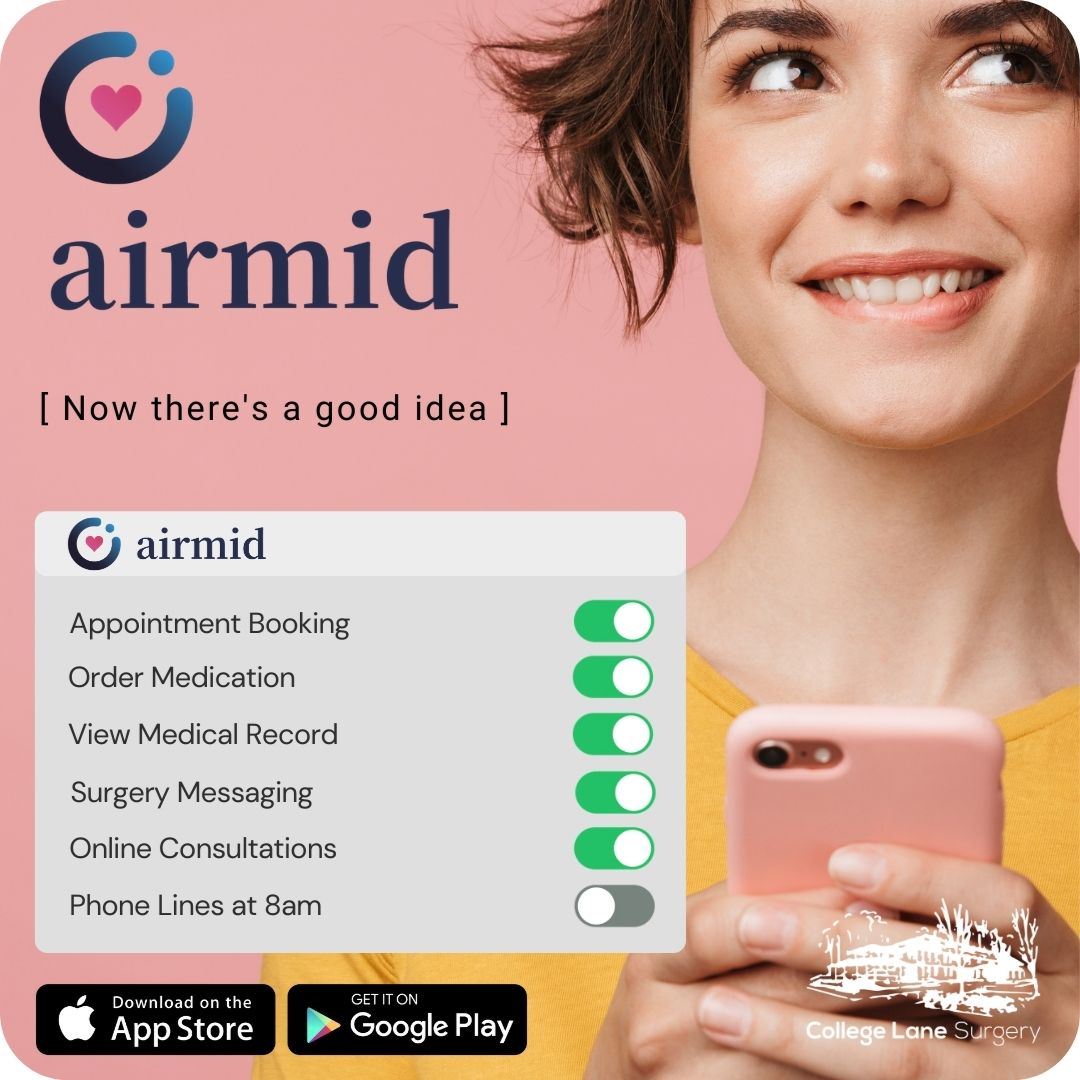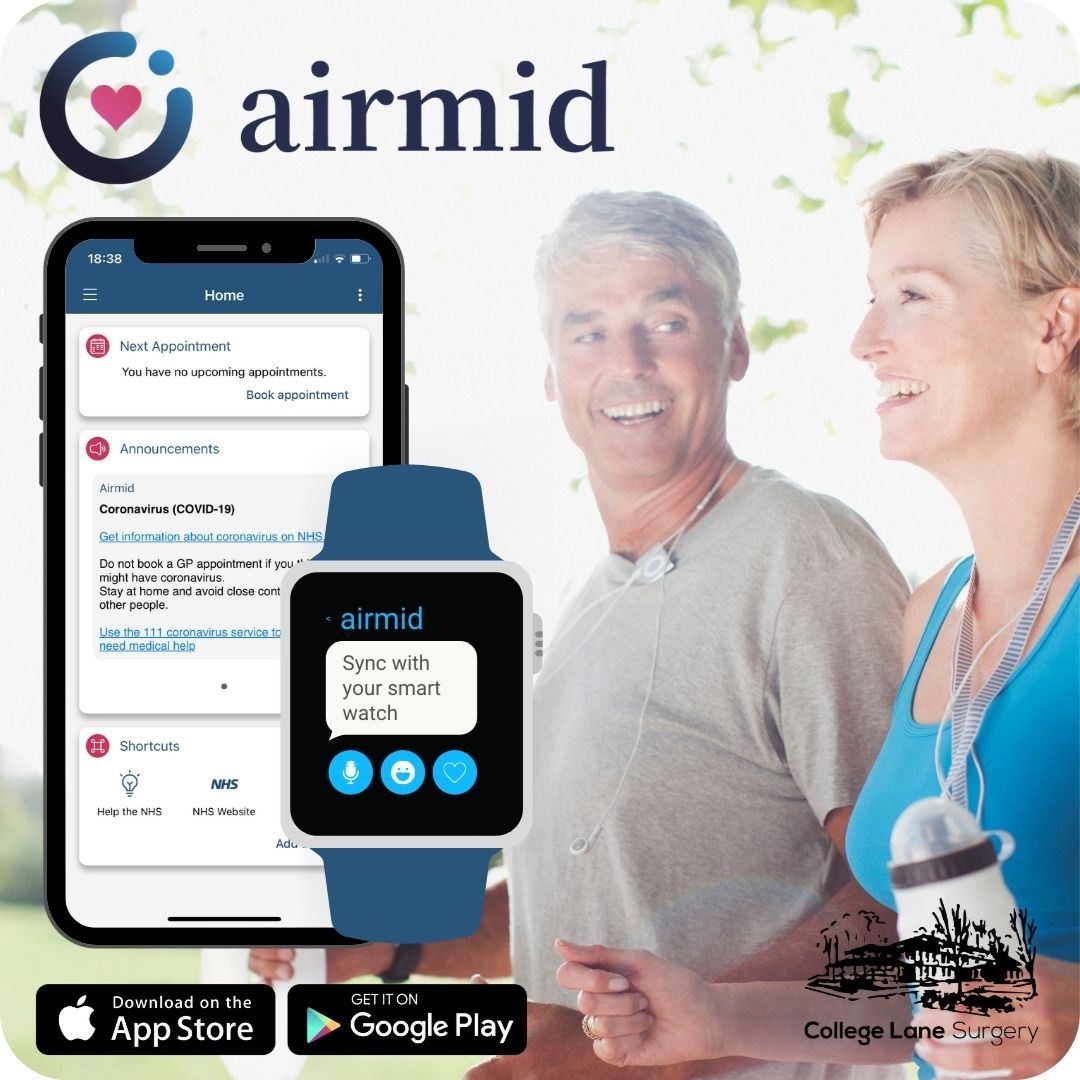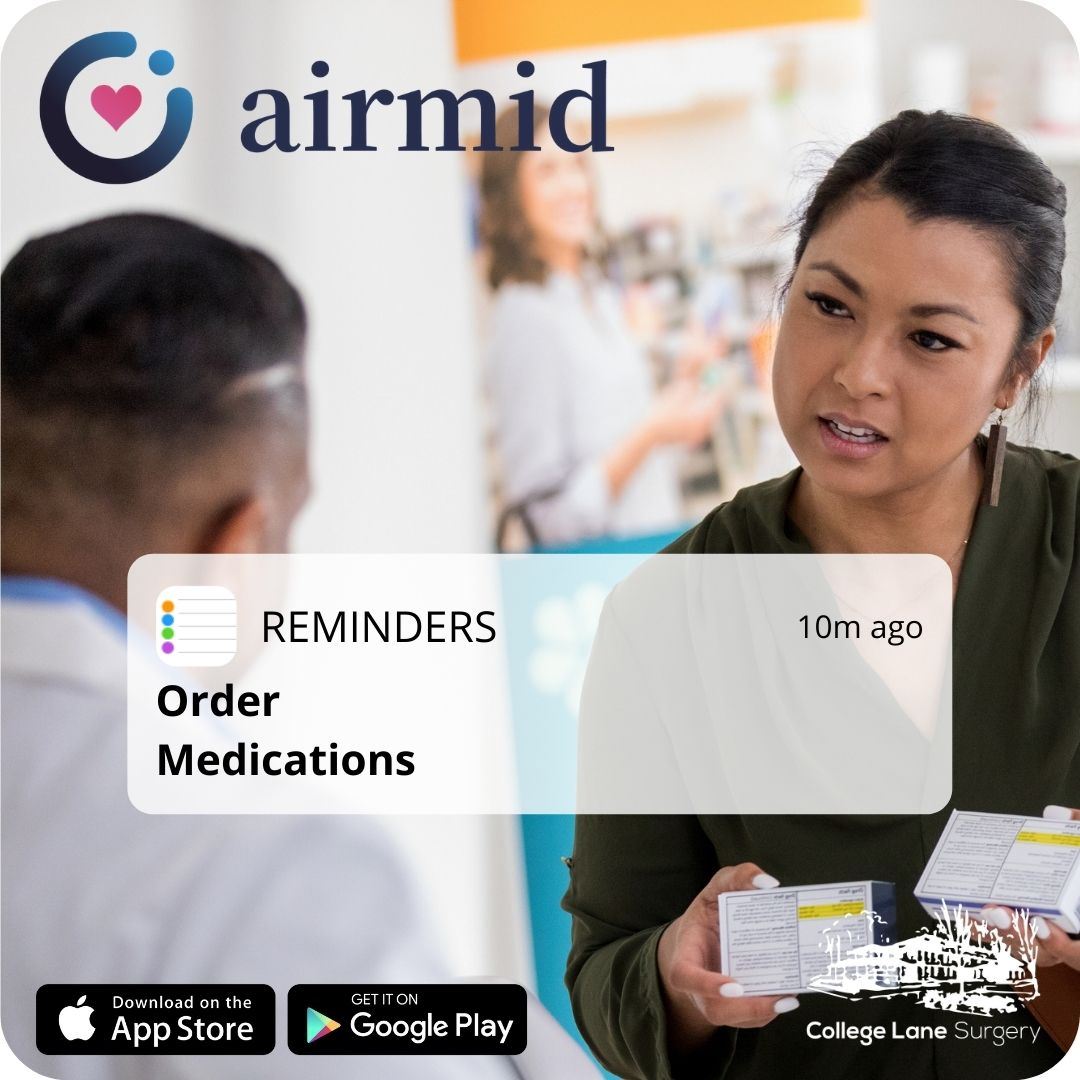 Airmid
Airmid is designed to bring benefit to clinician and patient alike. The seamless integration between SystmOne and Airmid brings every patient closer to their care team.
Patients have the advantage of utilising either existing SystmOnline credentials or NHS login to sign in securely.
Once signed up, every patient can manage their own care and engage with their care team. From viewing the record to requesting repeat medication and linking to wearable devices - Airmid is the app for every healthcare need.
You can now also book and cancel appointments via the Airmid App or SystmOnline. Booking them online for routine problems is a much easier way to manage your appointments without the need to phone the surgery.
The Airmid App also supports Online Consultations (see below).
Download the Airmid App now on the App Store or Google Play.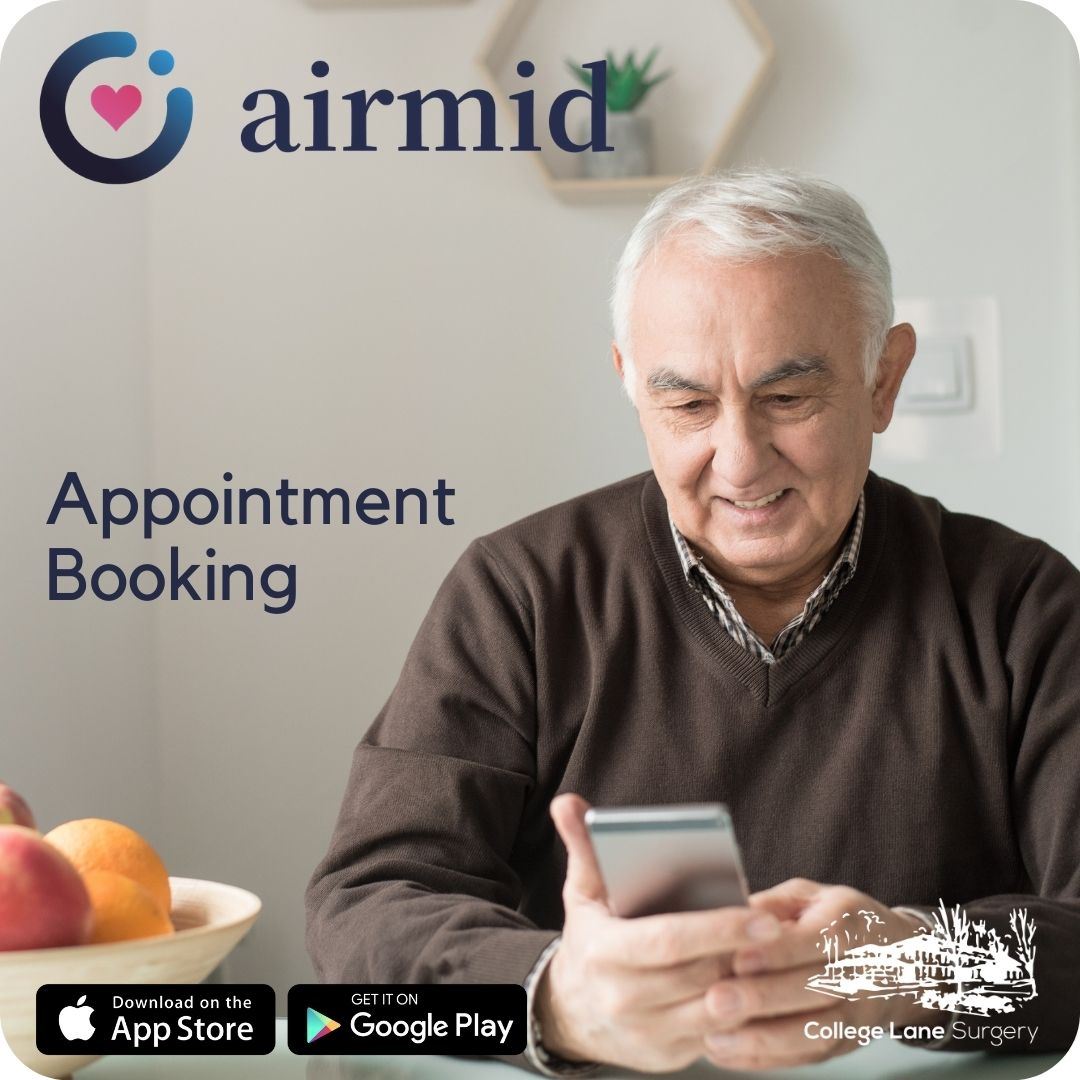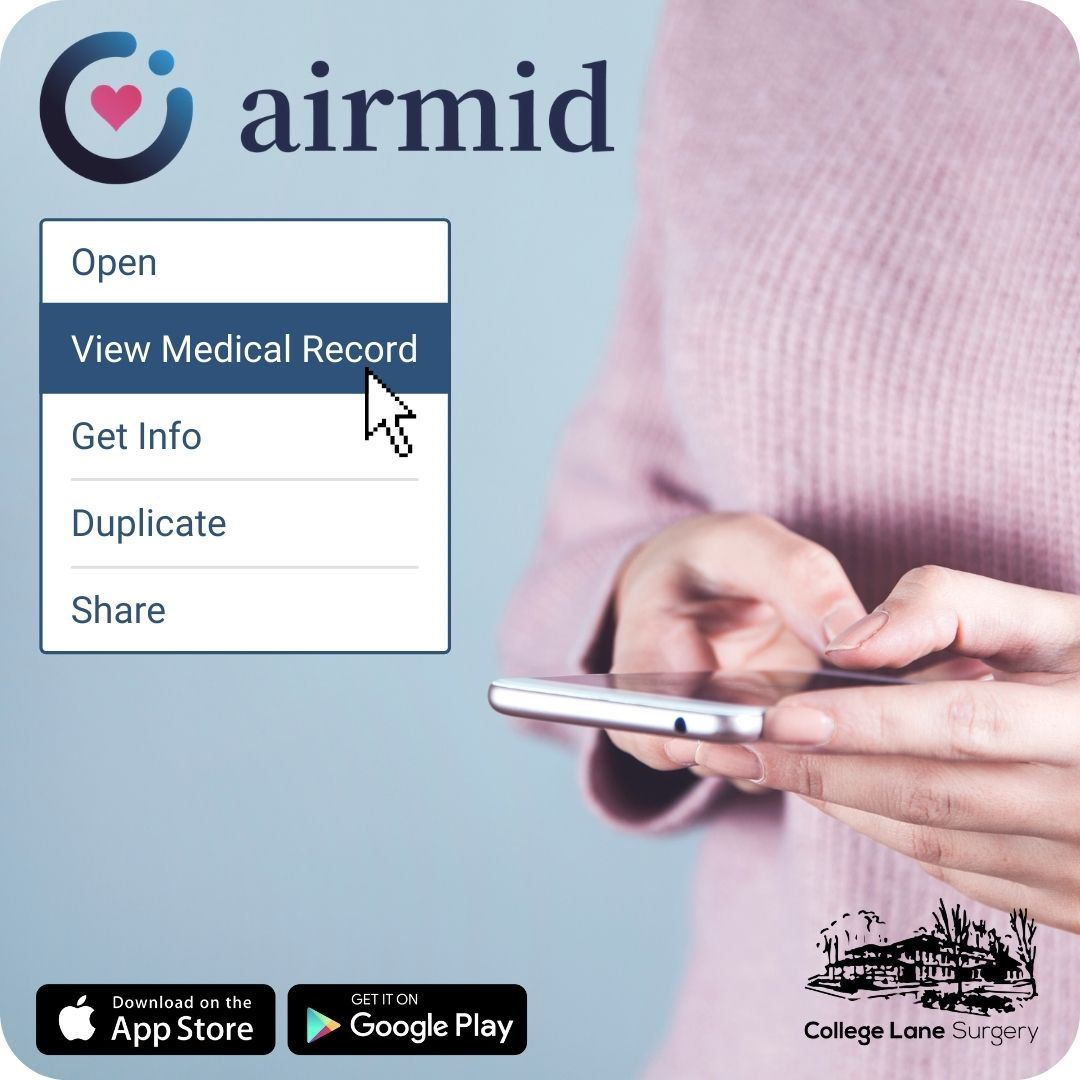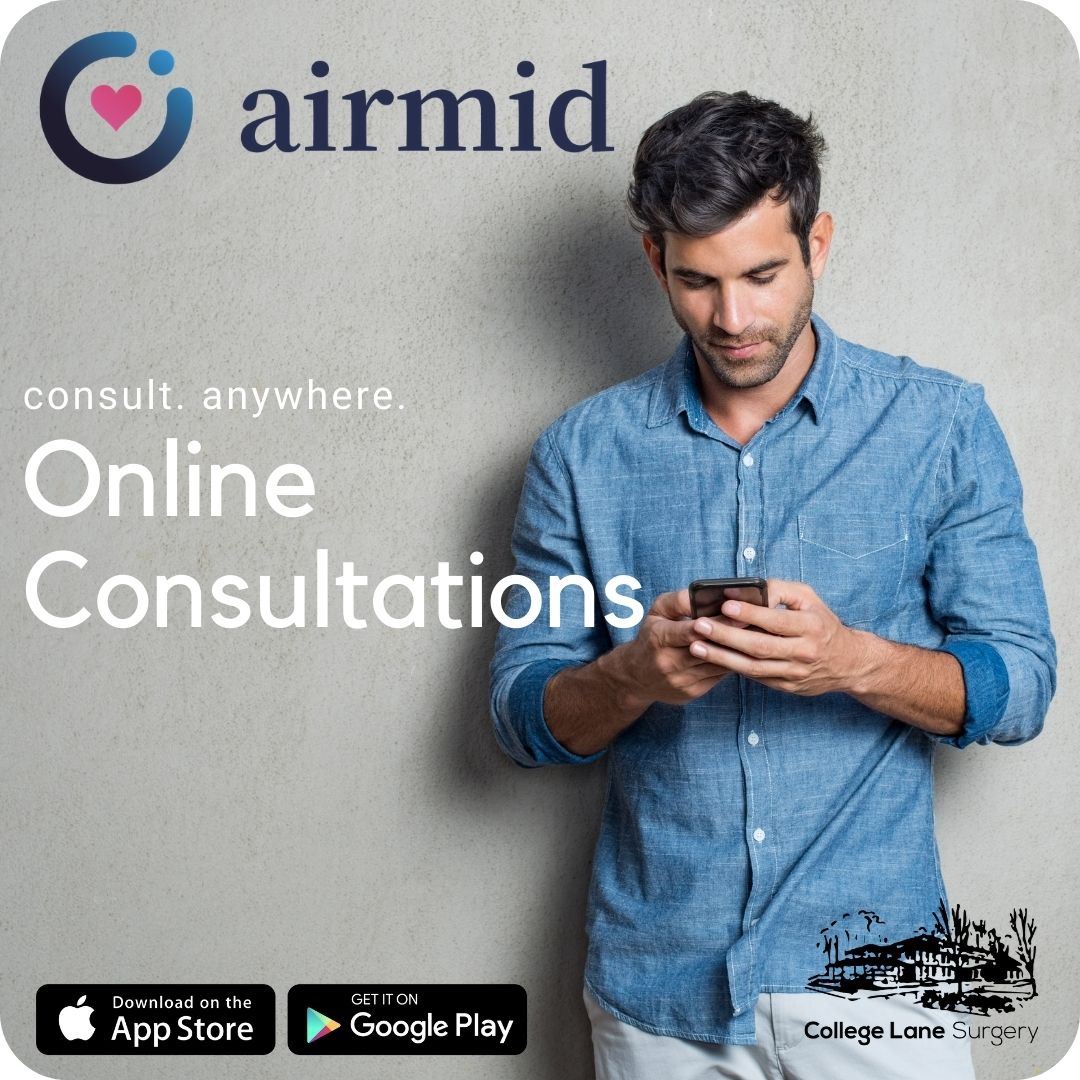 Online Consultations
We are proud to announce that College Lane Surgery is now offering Online Consultations via the Airmid App.
Online Consultations are a much more convenient way of dealing with routine problems or enquiries.
Transform the way you manage your health and do so in ways that are much more compatible with a busy life.
The Process
In the Online Consultation section of the Airmid App you will find a list of Questionnaires with common, routine health problems.
Choose the one that best suits your problem and follow the simple steps to complete.
The following pictures show the process of completing an Online Consultation for someone with 'Back and neck problems'.
Once submitted, this will be reviewed by the surgery and dealt with by the most appropriate person and we will get back to you in an appropriate time frame.
Avoid the phone lines and deal with routine problems at a time that suits you.
Download the Airmid App now.
Questionnaires
✓ Advice, report & sick note requests
✓ Allergy problems
✓ Back & neck problems
✓ Breast problem
✓ Chest & breathing problems
✓ Ear problems
✓ Eye problems
✓ General problems
✓ Headaches
✓ Joint, muscle & bone problems
✓ Men's health problems
✓ Mental health problems
✓ Nose & sinus problems
✓ Skin, nail & hair problems
✓ Stomach & bowel problems
✓ Throat & mouth problems
✓ Urinary problems
✓ Women's health problem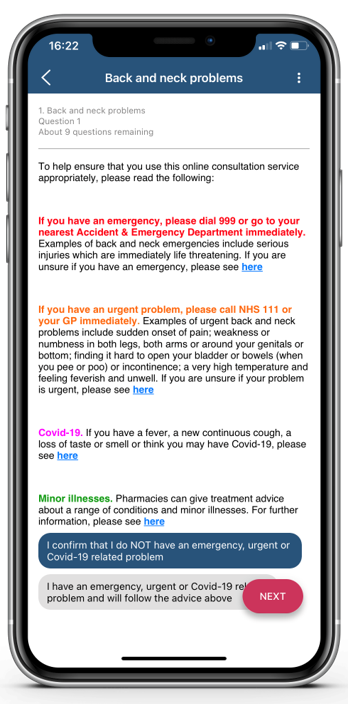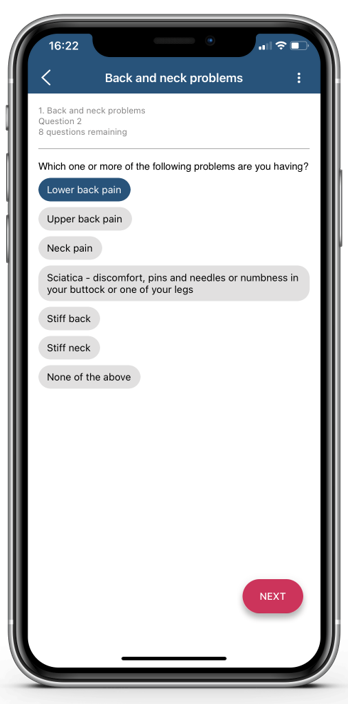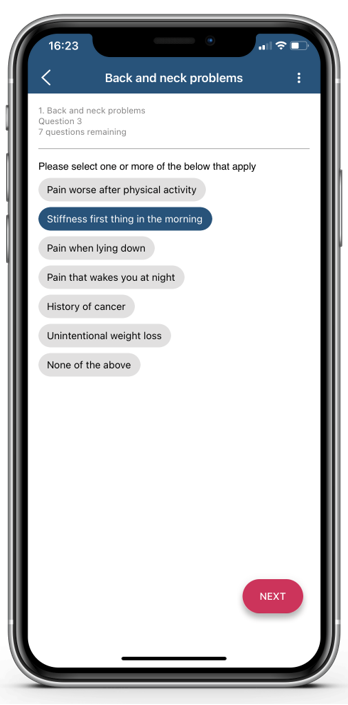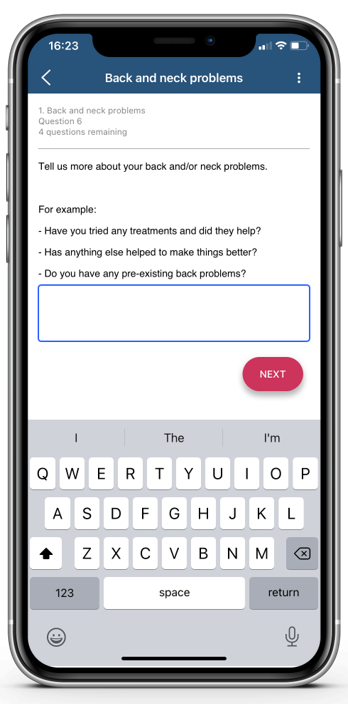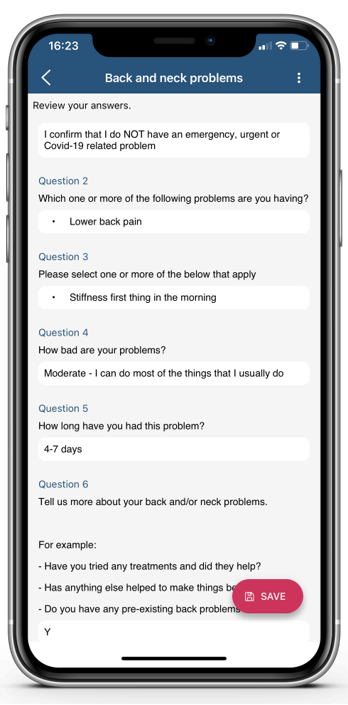 How to access your GP Medical Record
You can request access to your GP Medical Record and much more via the Airmid App. Follow these 3 simple steps to navigate your way to the relevent section. Once requested, the surgery will recieve a message and we will endeavour to grant the necessary permissions as quickly as possible.